Based on a manga Seraph of the End: Vampire Reign (終わりのセラフ). is a Japanese dark fantasy manga series written by Takaya Kagami (The Legend of the Legendary Heroes, A Dark Rabbit has Seven Lives, Mokushiroku Alice) and illustrated by Yamato Yamamoto (Denpateki na Kanojo, Kure-nai) with storyboards by Daisuke Furuya. It is published by Shueisha on Jump Square and in English by Viz Media on Weekly Shonen Jump.
Cover of the Volume 8
Seraph of the End: Guren Ichinose's Catastrophe at 16 (終わりのセラフ 一瀬グレン、16歳の破滅) is a prequel focusing on Guren Ichinose as the main protagonist, detailing the series of events that occurred nine years before the start of the manga. Written by Takaya Kagami and illustrated by Yamato Yamamoto, it currently consists of four volumes and has been serialized by Kodansha since January 2013. On February 15, 2015, Vertical announced that it has licensed the light novels for North American release and will be releasing it in an omnibus with two volumes per omnibus in December 2015.
Cover of the volume 5 of the light novel.
Mikaela Hyakuya, Mahiru Hīragi  and Yūichirō Hyakuya
Guren Ichinose and Shinya Hīragi
An anime adaption was announced on August 28, 2014, and is set to premiere on April 4, 2015, which will consist of a total of 24 episodes (Divided into two seasons). It will be produced by Wit Studio (Attack on Titan, Hal, Hōzuki no Reitetsu, Attack on Titan: Guren no Yumiya, Attack on Titan: No Regrets), directed by Daisuke Tokudo, and screenplayed solely by Hiroshi Seko. Additionally, the original manga's writer, Takaya Kagami, will be personally drafting the original story for episodes with material not yet serialized in the manga and supervising the scripts until the anime's final episode. In Nort America, Hulu will also be streaming the series.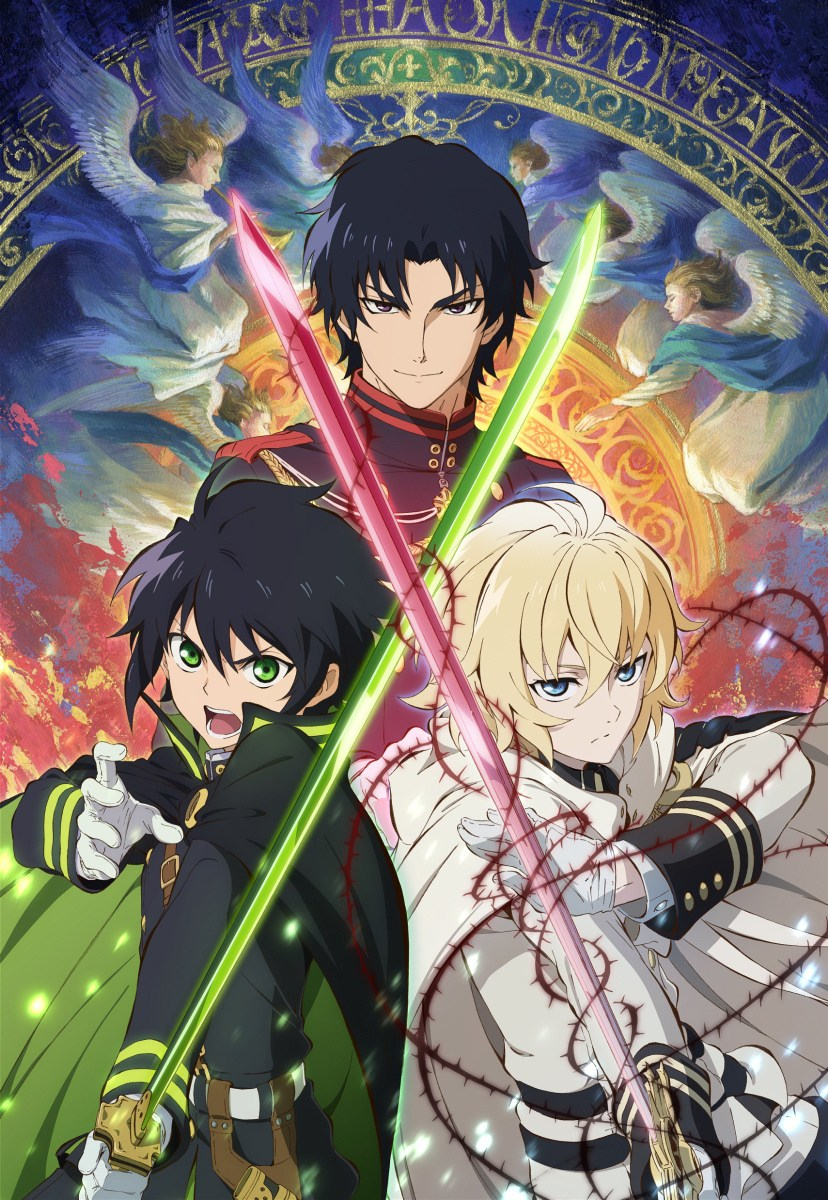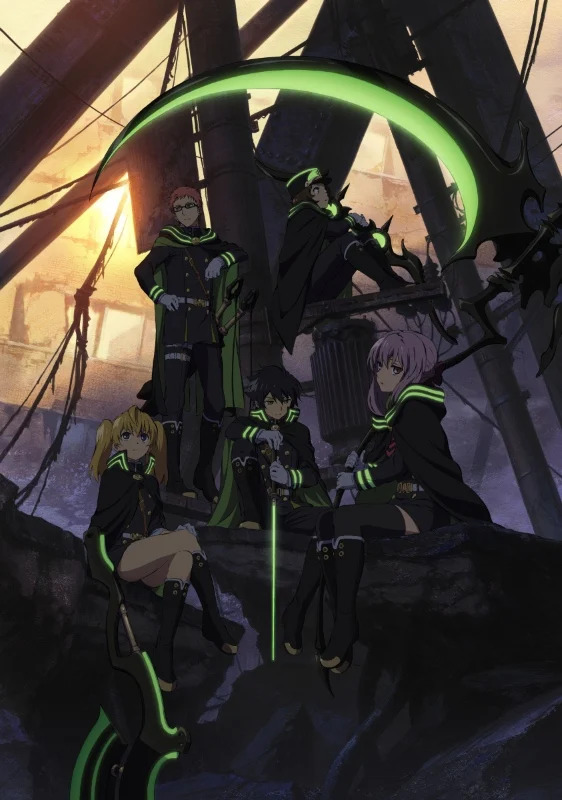 Source: